Hassle-Free API Security for Robust Application Security
Our seamless API security solution empowers organizations to proactively safeguard their applications by swiftly identifying and mitigating API misconfigurations and vulnerabilities.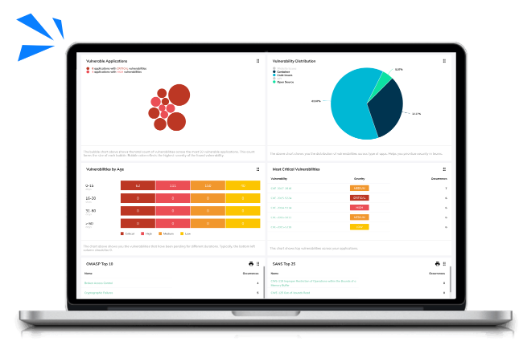 Redefining Security Standards: Our Optimized API Scans are Aligned with OpenAPI Specifications
Don't settle for less; protect your code like never before! Boost your security standards with our cutting-edge API scans. Our solution comprehensively addresses the OWASP Top 10, a globally recognized guide for secure coding practices.

Gain an all-encompassing perspective of your application ecosystem's API attack surface, leaving no room for vulnerabilities, even with newly added assets.

Strategic Risk Management
We offer in-depth API vulnerability insights that help you in assessing potential risks. We provide you with CWE numbers and categorize vulnerabilities as critical, high, medium, or low, keeping you steps ahead of potential dangers.

Experience lightning-fast deployment with pinpoint accuracy. Obtain a comprehensive API inventory within minutes, all without the hassle of agents, edge workers, or third-party log analysis.

Unite Your CI/CD Pipeline​
Effortlessly shrink timelines and efficiency in API remediation. Our visualizations of data flows, expert remediation guidance, and insightful attack surface mapping bridge the gap for seamless integration.
Our Comprehensive Approach to Analyzing APIs for Vulnerabilities
Revolutionize API security with our lightning-fast, agent-free approach. We deliver comprehensive API analysis, strategic risk management, and seamless CI/CD integration, ensuring your digital assets remain protected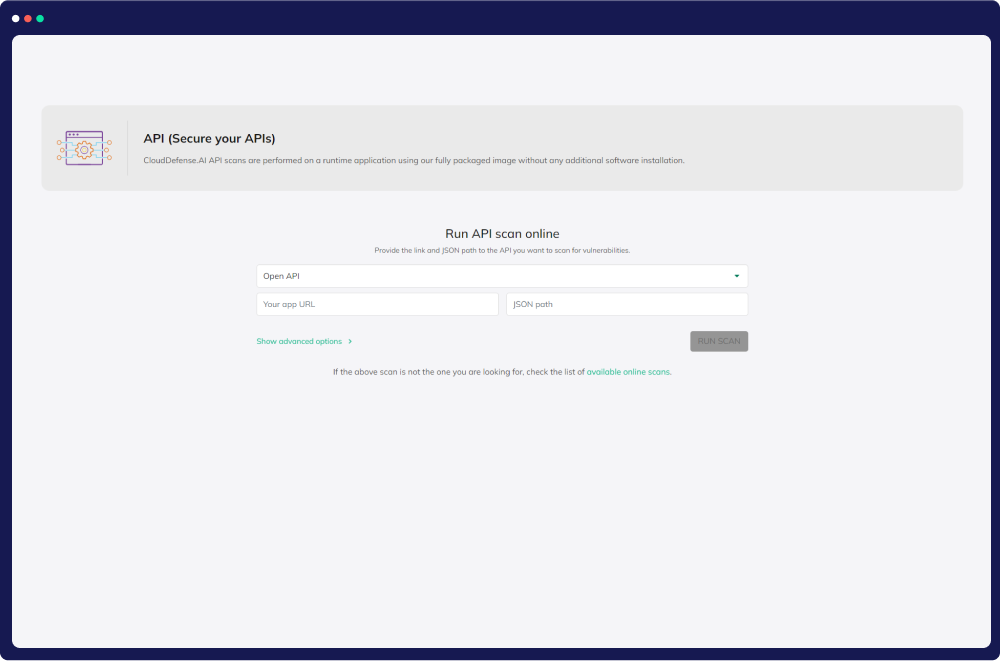 Monitor, and secure your APIs effortlessly with CloudDefense.AI. Gain real-time insights into your API assets and endpoints, empowering your team to protect your applications seamlessly.
OWASP Top 10 Protection and Beyond
At CloudDefense.AI, we simplify web application and API protection in mixed environments. Our solution provides versatile deployment choices with support for customizing protection against OWASP Top 10 and SANS Top 25 vulnerabilities.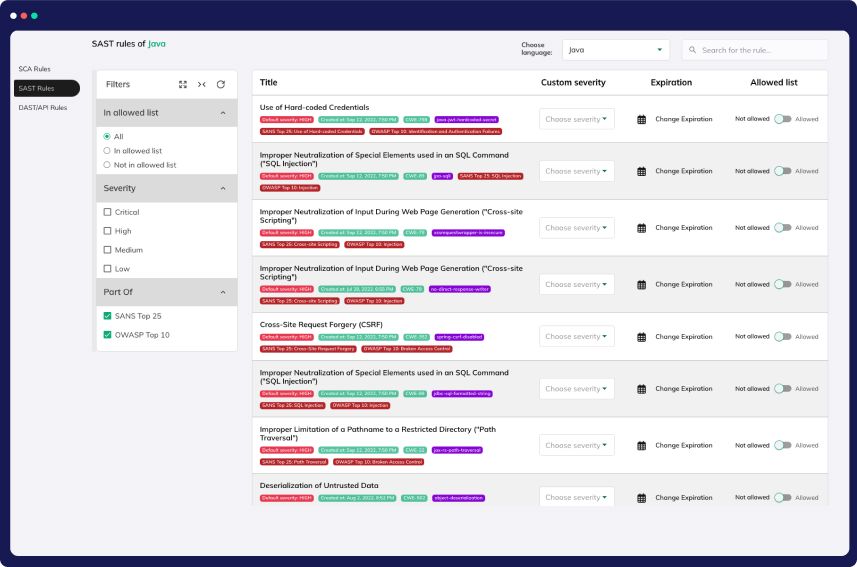 Ready to see us in action? Schedule a time
to speak with our team!
Spot unknowns sooner and continuously watch for signs of compromise. Take us on a test drive to see for yourself.