Auto Remediation Solution
Seamless Auto Remediation Solution
Achieve Instant AI-based Auto Remediation for a Hassle-Free, Secure, and High-Performing Cloud and Application Environment.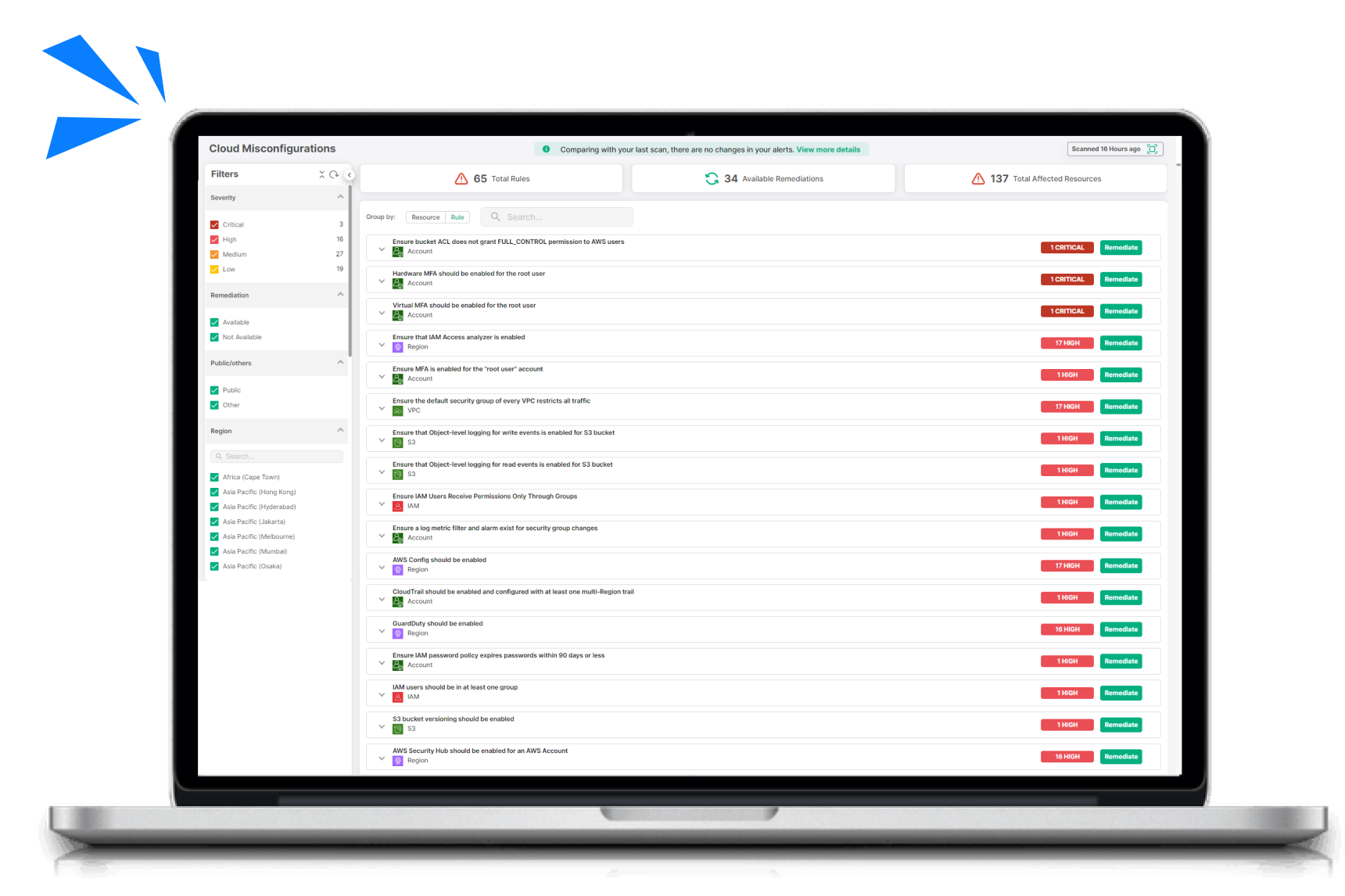 Auto Remediation Solution
CloudDefense.AI's Automatic Remediation: Empowering Your Cloud with Smarter, Swifter, Stronger Defense!
Our automated remediation feature empowers you to actively protect your cloud infrastructure with proactive monitoring and lightning-fast, intelligent security fixes

Our advanced AI-based auto remediation feature actively identifies and addresses vulnerabilities in your cloud and application infrastructure, reducing vulnerability exposure. 

Whenever our system detects any vulnerabilities in your code or cloud infrastructure, it provides timely recommendations and actionable solutions for immediate resolution. 

One-click remediation with AI
Achieve instant remediation through AI with just one click, simplifying the process of resolving vulnerabilities in both your app and cloud ecosystem.
Our Comprehensive Approach to Auto Remediation​
Our cutting-edge solution combines AI-driven diagnostics with precision automation, ensuring that issues are identified and resolved in real-time, before they impact your business.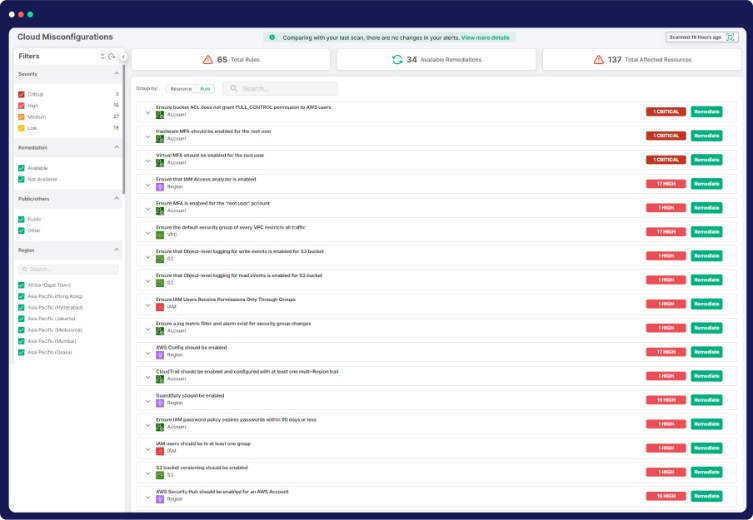 Swift and Intelligent Auto-Fixing
Achieve instant auto-fixing with CloudDefense.AI's Auto Remediation feature, ensuring both application and cloud security. Our system intelligently identifies and resolves issues, streamlining workflows, cutting costs, and ensuring robust security and governance.
Next-Gen Remediation for App Security
Our AI-driven auto-remediation feature strengthens your application security posture by proactively identifying and rectifying vulnerabilities across SAST, DAST, and SCA scans, ensuring robust protection with ease.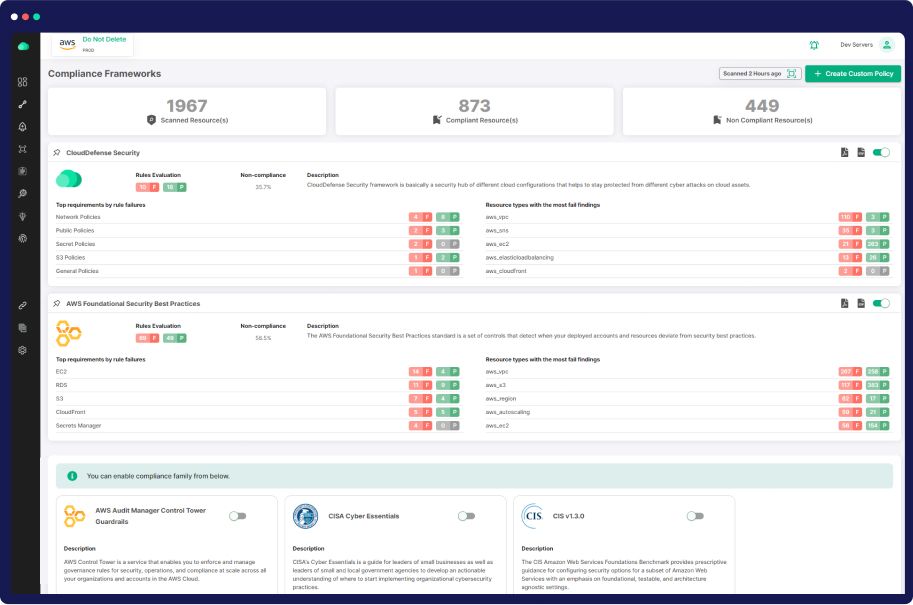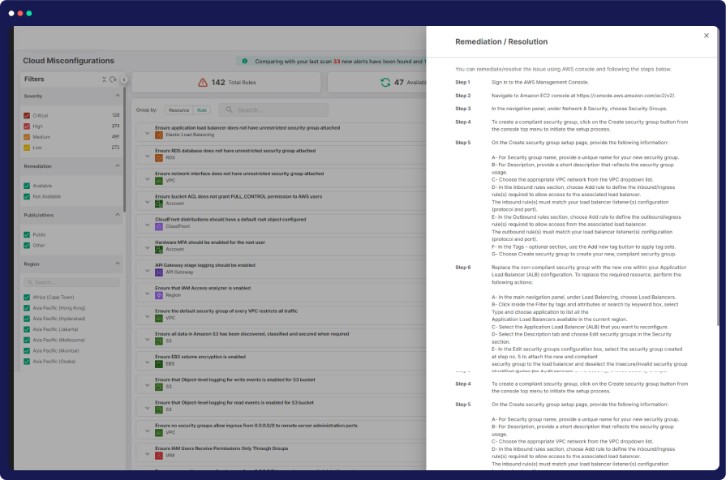 Rapid Remediation of Cloud Vulnerabilities
Boost your cloud security with our advanced auto remediation feature, which quickly detects and rectifies cloud misconfigurations and vulnerabilities. Bolster your defenses, streamline your operations, and achieve compliance with great confidence.
Achieve Regulatory Compliance
Since CloudDefense.AI provides auto-remediation as a core component of both our application and cloud security solutions, achieving compliance becomes effortless.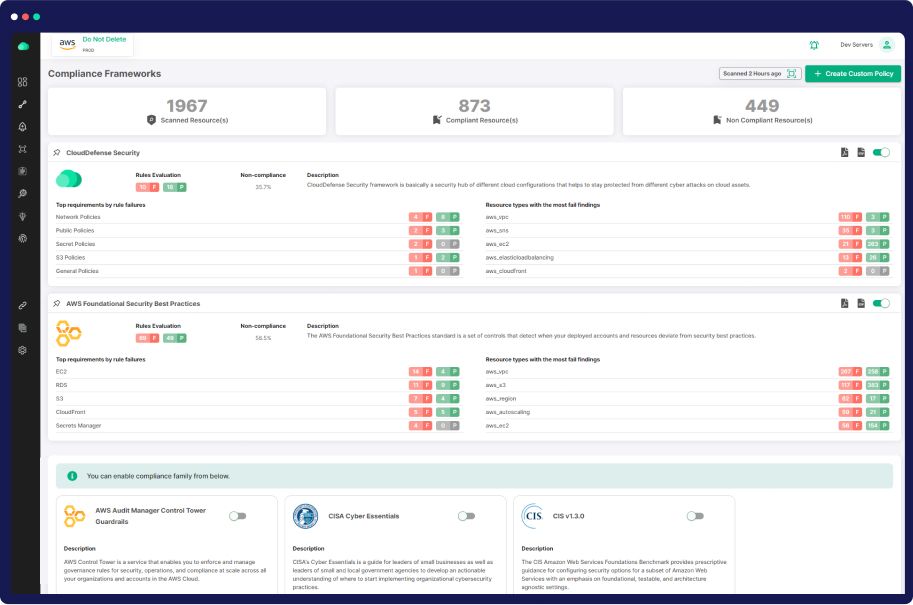 Ready to see us in action? Schedule a time
to speak with our team!
Spot unknowns sooner and continuously watch for signs of compromise. Take us on a test drive to see for yourself.