Hassle-Free Multi-Cloud Compliance Management
CloudDefense.AI is your one-stop solution for effortless and comprehensive Multi-Cloud Compliance Management. We empower you to maintain automated compliance against industry-standard regulations and benchmarks such as GDPR, PCI, HIPAA, and more.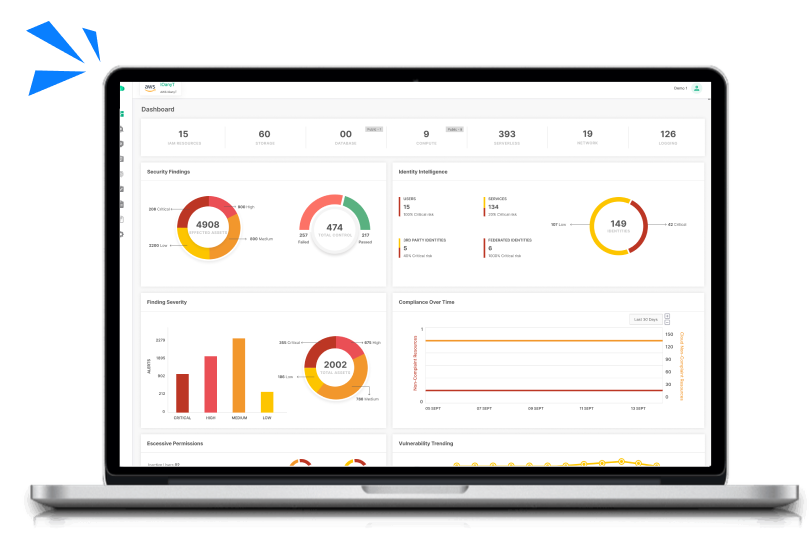 Simplify Compliance Across Clouds: Your All-in-One Solution
Effortlessly conduct compliance assessments, receive industry-standard posture scores, and generate confident, comprehensive reports—all easily accessible at your fingertips.

Expertise Right at Your Fingertips
Empower your security teams to effortlessly ensure compliance across complex multi-cloud environments.

Access real-time compliance data to empower your teams with the insights needed for audits and reporting.

Instant Audit-Ready Report
Generate comprehensive, audit-ready reports for any compliance standard in an instant. We don't just identify issues; we provide you with the precise guidance you need to fix them.

Diversified and Flexible Reporting
Tailor compliance assessments to your needs. Evaluate compliance posture per framework for various business units or applications.
Our Comprehensive Approach to Compliance Management
Streamlined assessments for every business unit. From in-depth reports to executive summaries, we've got your compliance management covered.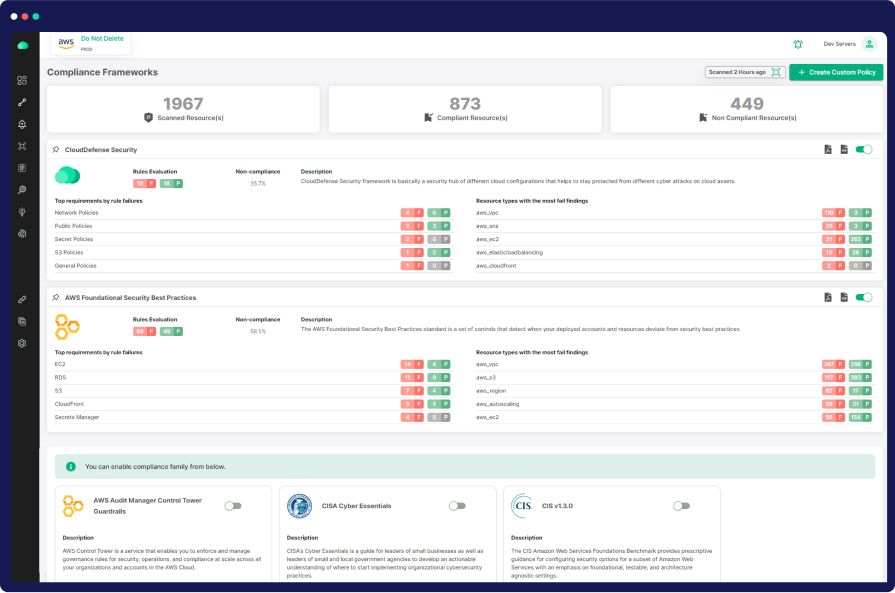 Multi-Cloud visibility and Compliance Enforcement
CloudDefense.AI redefines the landscape of multi-cloud resource management and compliance enforcement. Supporting the top five clouds, it maintains 20+ compliance frameworks, enabling one-click audit-ready reporting and policy enforcement with 300+ pre-built security policies.
Holistic Cloud Asset Management
Gain immediate visibility into your resource utilization, streamline inventory management for ultimate control, and take security to new heights. Our expertise extends across the domains of AWS, Azure, and Google Cloud giving you the tools to not just manage but transform your cloud experience.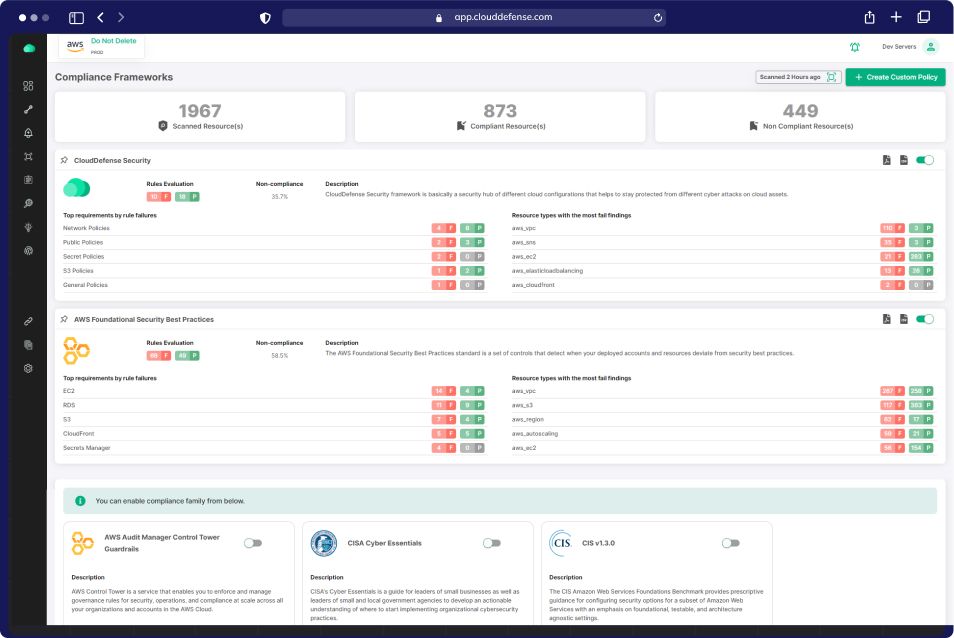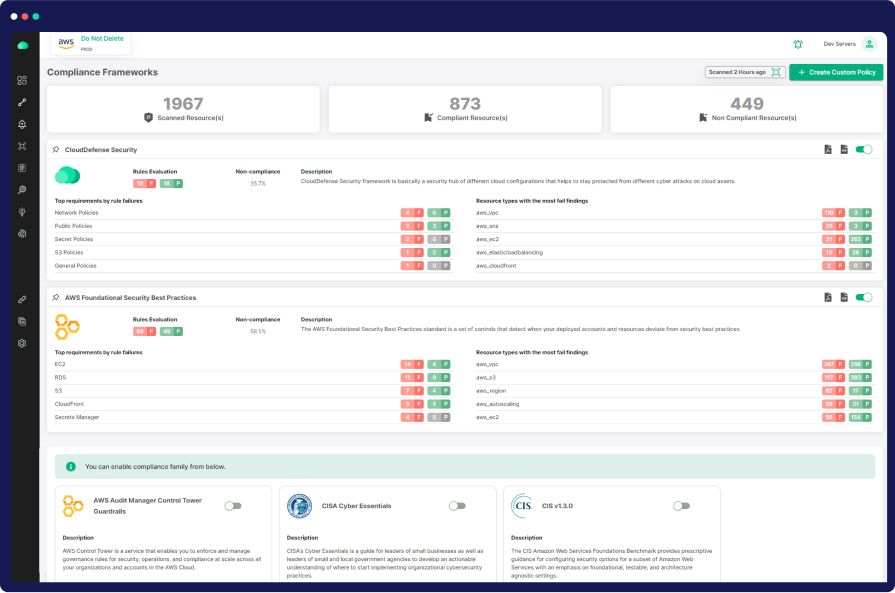 Seamless Compliance Customization
Elevate your compliance management with CloudDefense.AI's user-friendly framework customization. Tailor compliance frameworks to your unique requirements, leverage templates, and fine-tune controls effortlessly.
Automated Remediation Workflows
At CloudDefense.AI, we empower organizations to streamline compliance workflows effortlessly. Our platform seamlessly integrates compliance alerts into existing processes, automating assignments and enabling rapid, contextualized issue remediation to maintain security and compliance.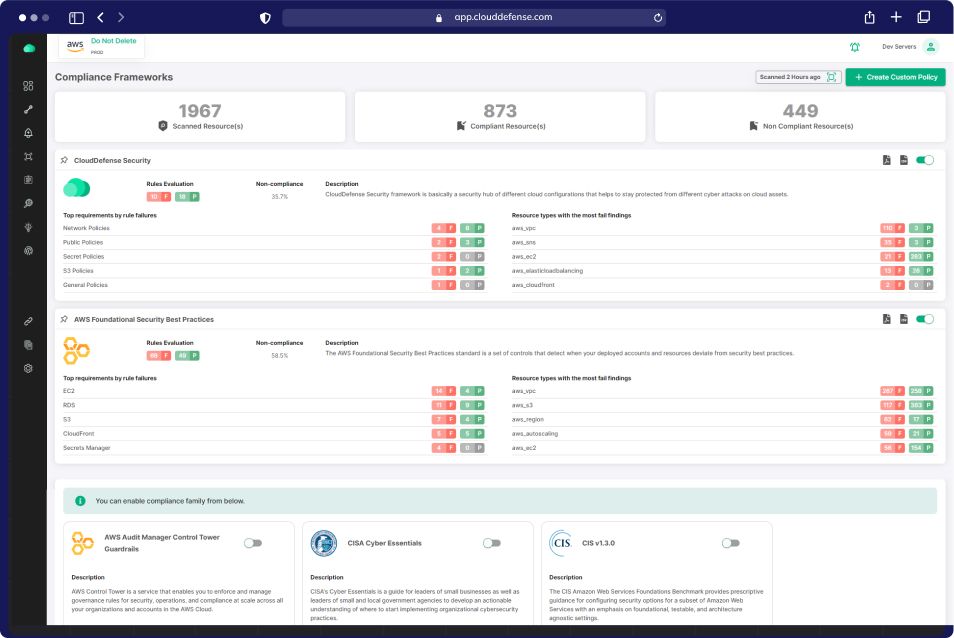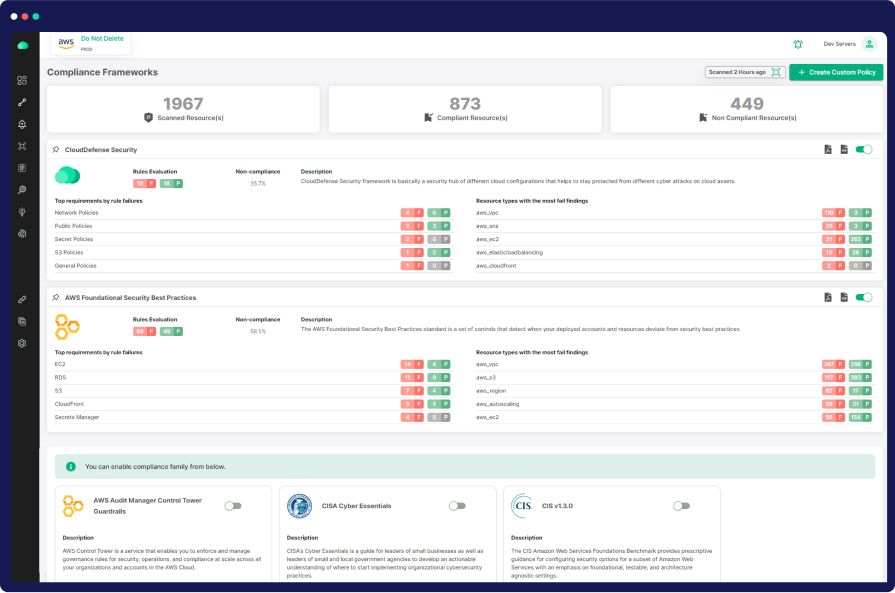 Comprehensive Compliance Reporting Suite
Effortlessly track, customize, and share compliance status and trends, ensuring seamless communication with stakeholders and auditors.
Streamlined Compliance Monitoring and Reporting
Generate instant audit reports and access real-time and historical compliance data. Empower resource-constrained teams with effortless continuous monitoring. Stay audit-ready and secure in multi-cloud environments with confidence.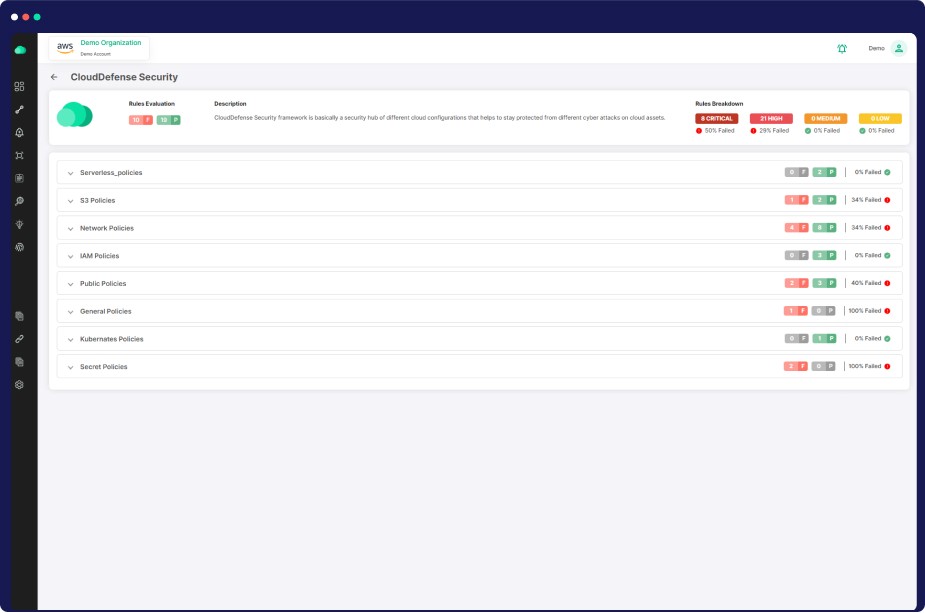 Ready to see us in action? Schedule a time
to speak with our team!
Spot unknowns sooner and continuously watch for signs of compromise. Take us on a test drive to see for yourself.