Advanced Static Application Security Testing (SAST)
Industry-leading SAST Solution
Our advanced SAST solution meticulously examines your code, identifying security rule violations and conducting a comprehensive comparison of vulnerabilities between source and target branches.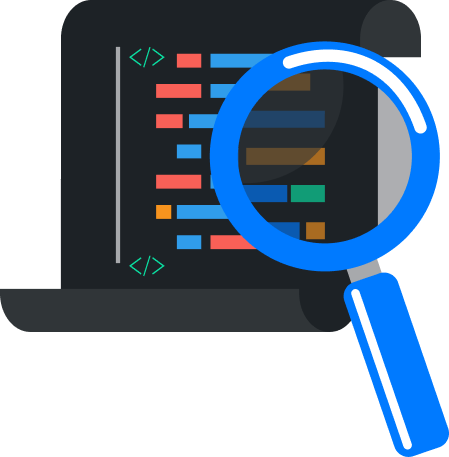 Our cutting-edge SAST Features
CloudDefense.AI's SAST: Paving the Path to Code Security through Clean Code Practices
Discover, elucidate, and streamline your software development journey towards a secure, resilient codebase with SAST. This powerful tool not only detects vulnerabilities and hotspots but also helps you comprehend their intricacies, enabling you to take informed and strategic steps towards crafting a secure, clean code foundation.

Seamlessly incorporate security into your development workflow. Detects vulnerabilities without leaving your developer environment, ensuring a smooth and uninterrupted coding experience.
Experience swift results as our tool scans thousands of lines of source code in mere seconds or minutes, giving you immediate access to crucial security information.

Cultivate a culture of secure coding from the outset. Equip your team with the tools and knowledge they need to write code that's inherently secure, building trust with each line of code.

Take control of your application's security. Effectively manage and measure security across your software applications, enabling you to prioritize efforts and accelerate compliance, reducing risk across the board.
Our Comprehensive Approach to SAST​
Empowering Secure Software, One Scan at a Time. Our SCA solution enables users to enhance the security and compliance of their software step by step via thorough and efficient scans.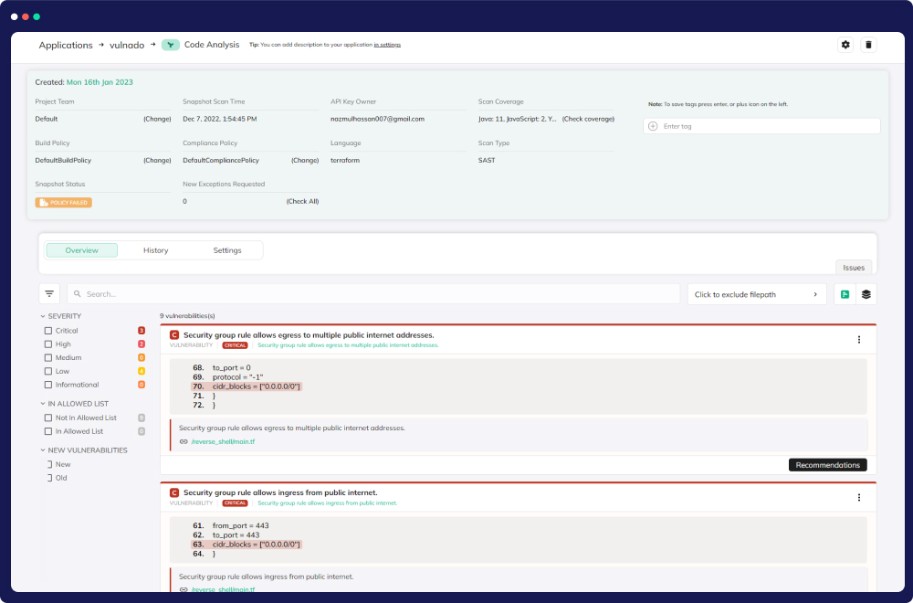 Go Beyond Traditional Code Scanning
Discover hidden security vulnerabilities in your software with Deeper SAST from CloudDefense.AI. Our advanced code analysis delves into open-source dependencies, using machine learning to unearth deeply concealed threats.
Automated Code Remediation
At CloudDefense.AI, we introduce Automated Remediation as part of our SAST solution – a powerful feature that automatically generates precise code fixes to address vulnerabilities. Review and approve recommended changes effortlessly, streamlining your code security process.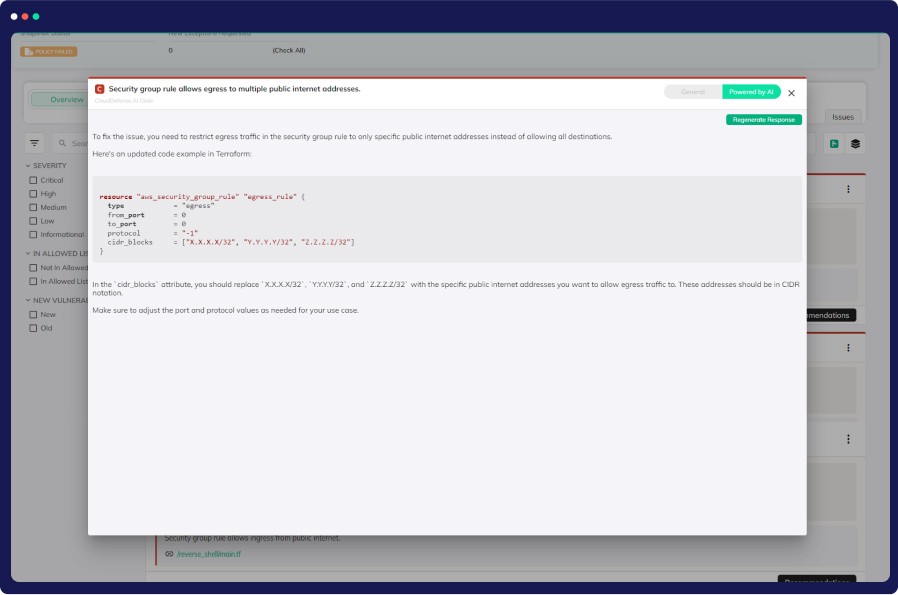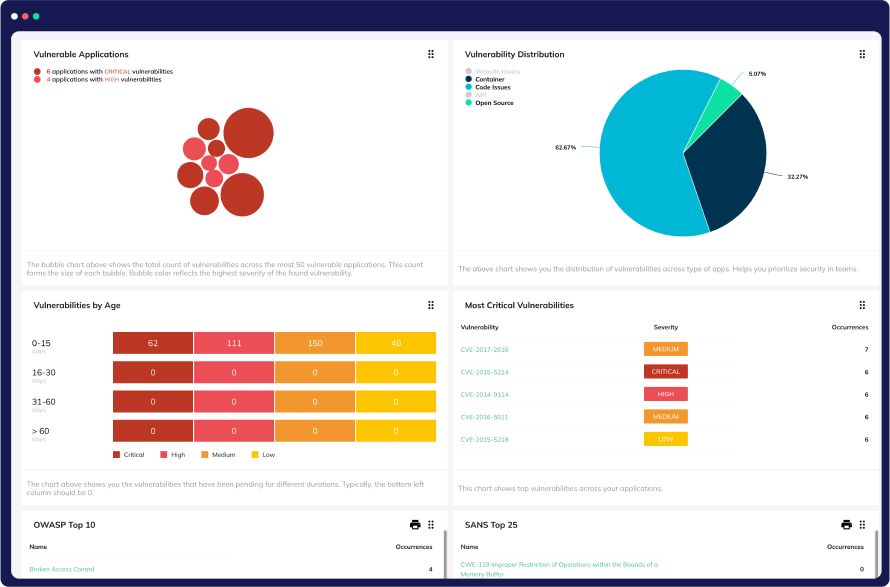 Integrated Code Security Suite
Our cutting-edge SAST technology pioneers early vulnerability detection, effortlessly scales across languages, and integrates harmoniously into your existing development ecosystem.
CloudDefense.AI introduces automated code scanning with our SAST solution, transforming code scanning into an agile and cost-effective process. By automating code reviews, we fortify security, liberate developers for proactive remediation, and provide a rich resource of actionable insights for continual code quality and security enhancements.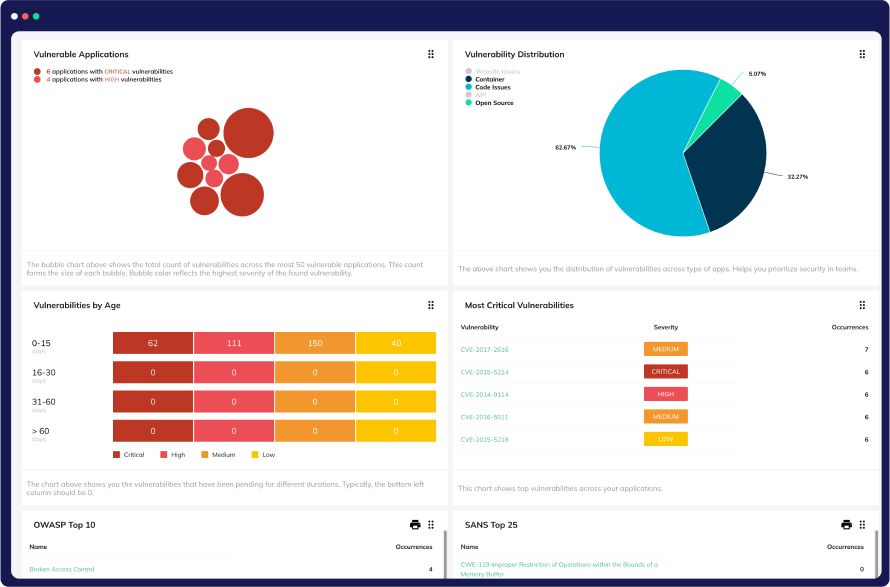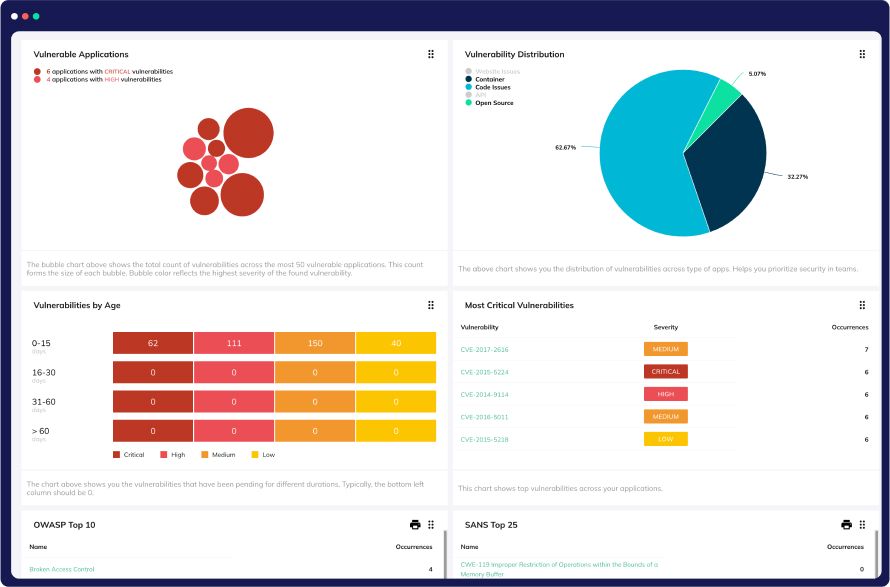 Our platform empowers security auditors with detailed reports, ensuring enterprise-level code security tracking and compliance with industry standards like OWASP, CWE, and PCI DSS.
Ready to see us in action? Schedule a time
to speak with our team!
Spot unknowns sooner and continuously watch for signs of compromise. Take us on a test drive to see for yourself.