App-Layer Security in Real Time
Your Safety, Our Priority! From advanced threat detection to real-time monitoring and rapid incident response, our platform delivers complete protection, providing you with the confidence to navigate today's complex security challenges.
Network Encryption Isn't Enough
Traditional protection approaches are increasingly ineffective against the most dangerous type of cyber threats like ransomware (which is rising 40% year-by-year). Old security mostly monitors the infrastructure layer of IT environments such as network activity and overlooks a host of growing app vulnerabilities. Indeed — 43% of databases in the cloud are unencrypted. 
Even proper disk-level encryption (itself rare) won't be enough to keep data safe. A new approach to enterprise-wide cybersecurity is therefore gaining traction, which aims to offer visibility into apps — this includes monitoring baseline application for expected behaviors/dependencies — not just network patterns.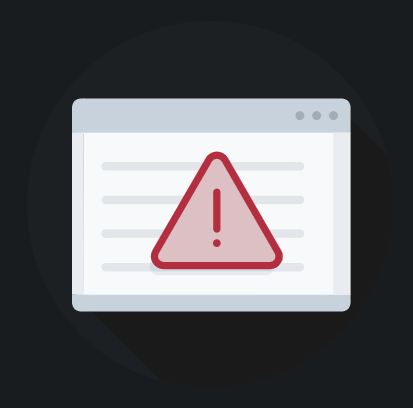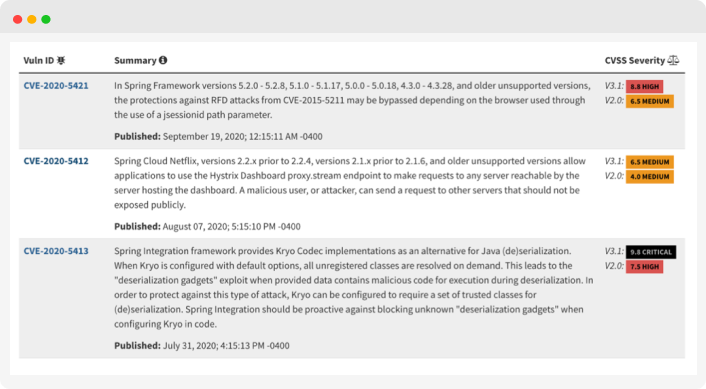 Most attacks are "outside in" which is enabled by:
Mitigating Outdated AppSec Risks, Safeguarding Your Digital Assets in a Rapidly Changing World with CloudDefense.AI

that encourage attackers, as with Equifax's preventable breach.

Uncertainty for Stakeholders
Due to ad hoc tool-stacks.

Leading to more compliance threats.

which causes cascading vulnerabilities that eventually does reputational damage.
With CloudDefense.AI . . .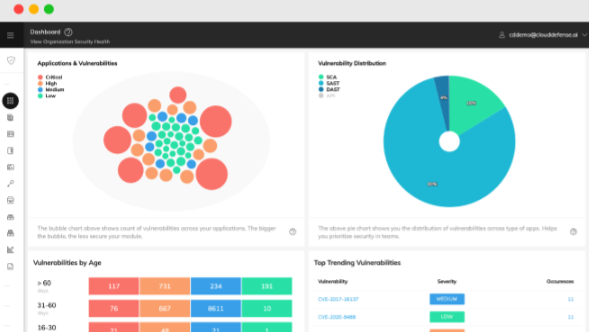 Deeper Detection and Recovery At the Turn of a Key
We raise large companies into the minority who can remedy issues within a day. Thanks to properly gathered intelligence. While others manually configure their security policies, you'll help you to operate confidently. Each process, participating in a proper, harmonic way.
DevSec Ops With Zero Trust Protections
Our powerful technology analyzes the security of your application for SCA, SAST, DAST, API, Containers and the data resides in an easy-to-use UI (dev friendly), which can be ingested into your own custom dashboard. With extra protections for access points via internal verification checks.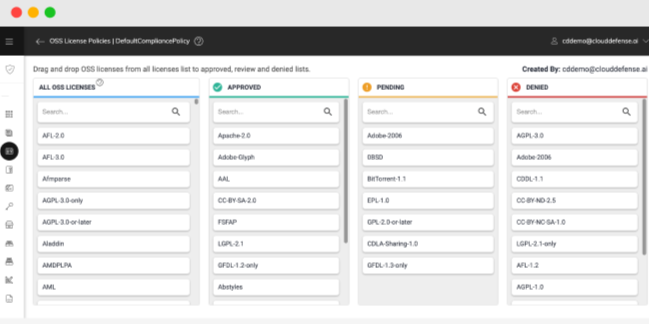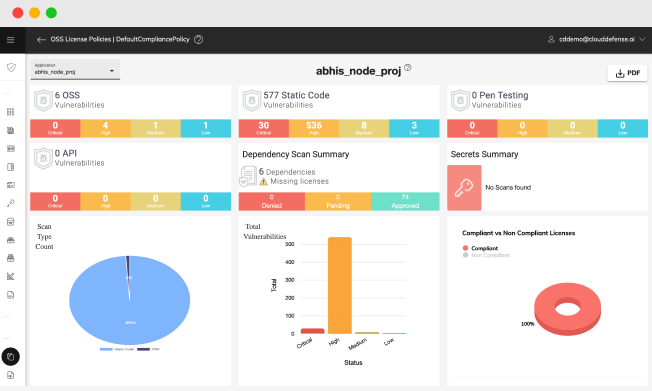 Eased Compliance With Airtight Checklists
Get the insights to drive data based decisions with one easy to digest report. Organizational gaps are priority flagged. Use Airtight Checklists, to demonstrate organizational compliance across regulatory bodies: PCI DSS, FINRA, NYDFS, FERPA, HIPAA, GDPR, and CCPA.
Covers 3rd-Party Applications In Real Time ​
Many attacks are outside-in: the insurance sector is vulnerable as it relies on third-party endpoints for software, billing, tech support, OSS and reports. CloudDefense.AI's SAST constantly checks for security rule violations between source and target branches.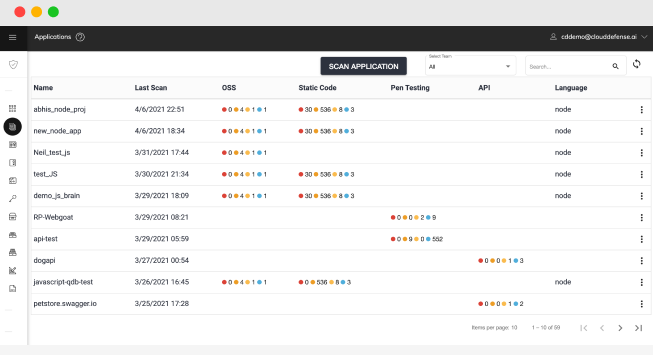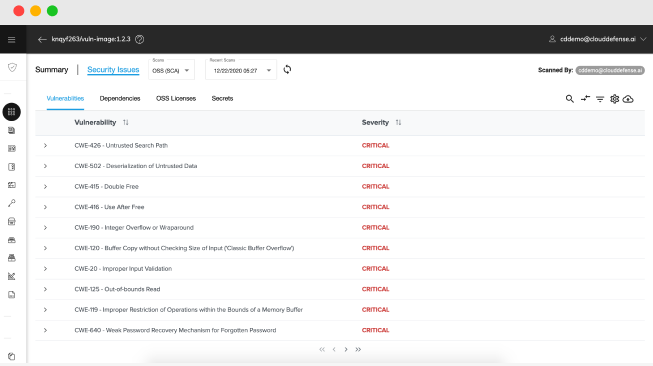 Merge the Security You Need to Thrive Today ​
We're committed to helping you manage risk and sustain compliance. CloudDefense.AI's provisions include best practices, technical support and expert guidance.
Ready to see us in action? Schedule a time
to speak with our team!
Spot unknowns sooner and continuously watch for signs of compromise. Take us on a test drive to see for yourself.