Your Safety, Our Priority! From advanced threat detection to real-time monitoring and rapid incident response, our platform delivers complete protection, providing you with the confidence to navigate today's complex security challenges. Achieve and stay GDPR-ready
PCI-Assessed with Bank Attestations of Card Security
Under the PCI DSS, card data needs 12 main requirements with 281 subset ones. CloudDefense is Bank and PCI attested for this.
PCI DSS stands for 'Payment Card Industry Data Security Standard.' Backed by all the major payment processing and credit card companies, the cybersecurity standard aims to protect credit and debit card numbers.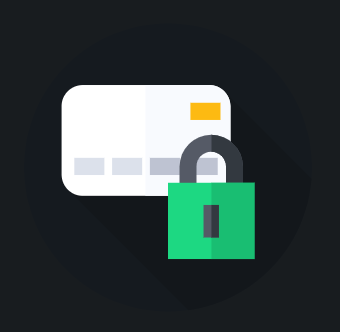 Strong and Assessed Cyber-Security is a Must for PCI DSS Compliance
PCI-DSS penalties are built into a contract between payment processors/vendors. Violation penalties include losing card processing rights. This can occur without criminal court standards of evidence. 
To avoid PCI DSS-related impacts from low third-party risk management (TPRM), we need well-audited and informed AppSec solutions. With CloudDefense.AI, confidently cover critical risks at-a-glance:

How CloudDefense.AI's Data Security Platform
Gets and Keeps You PCI-Ready

TRPM-ready for devs and admins
offering internal verifications, automatic remediations and Airtight Checklisting.

Critical Updates First approach
for prioritised cyber diligence before flags scales up to the legal/criminal.

SCA, SAST & DAST scanners
that continuously monitor known OS & HIPAA issues across your full SDLC.

Maintain SDLC digital compliance
by syncing patch management automations with live repositories.

Certified for Cross-Industry Use
including CCPA, HIPAA, GDPR, PCI-DSS, ISO, SOC 2 & SOX.

Meet insurer & data standards
and avoid preventable breaches such as Equifax's, litigation and bad press.
Customer 'data expectations' are growing
From electronic payment records to personal details — initial access brokers (IABs) on black markets look for gaps to exploit: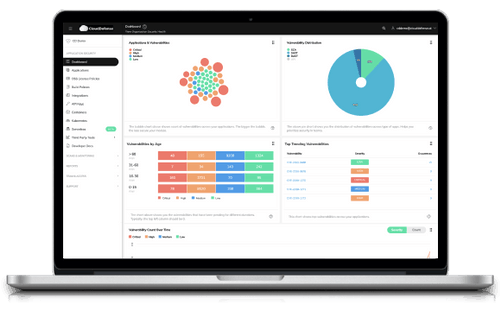 Sample Data Mapping of GDPR Articles to CloudDefense.AI

Mandate 3: CyberSec - Protect Stored Card Data
Auto-remediations: pen-tests & 3-pronged SCA, SAST and DAST scanners: fully PCI-certified, with 100s of integrations in one simple portal.

Mandate 5: CyberSec - Use Updated Antivirus Software
Software Composition Analysis (SCA) tool: able to bake OS and known threat compliance: updated weeks faster than the National Vulnerability Database.

Mandate 11: CyberSec - Track User Network Access
User access privilege and security "kept to a level appropriate to the risk": eliminates single points of failure via entitlement reviews.
Ready to see us in action? Schedule a time
to speak with our team!
Spot unknowns sooner and continuously watch for signs of compromise. Take us on a test drive to see for yourself.