Dynamic Application Security Testing (DAST)
Our top-rated Dynamic Application Security Testing (DAST) solution ensures comprehensive security for your applications, even without access to their source code. Leverage the power of DAST to identify vulnerabilities while your applications are in action, enhancing your security posture effortlessly.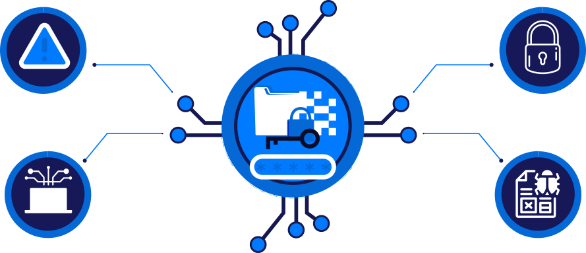 Dynamic Application Security Testing (DAST)
Next-Gen DAST: Discover Threats Before They Strike
CloudDefense.AI's DAST solution conducts black-box application testing, allowing you to assess running applications for vulnerabilities without requiring access to the source code. Detect and address weaknesses before attackers can exploit them.

Proactively identify vulnerabilities in your code during the development process to ensure projects stay on track, delivering secure and timely software solutions

Streamline issue identification and prioritize high-risk concerns. Empower your developers to make informed decisions, backed by transparent audit logs.

Swiftly resolve security vulnerabilities before they reach production, keeping pace with rapid software delivery. Test and refine changes locally for confident PR updates.
Our Comprehensive Approach to DAST
Identify vulnerabilities in real-time while your applications are in action. Our DAST Solution safeguards apps without source code access, pinpointing vulnerabilities in real-time.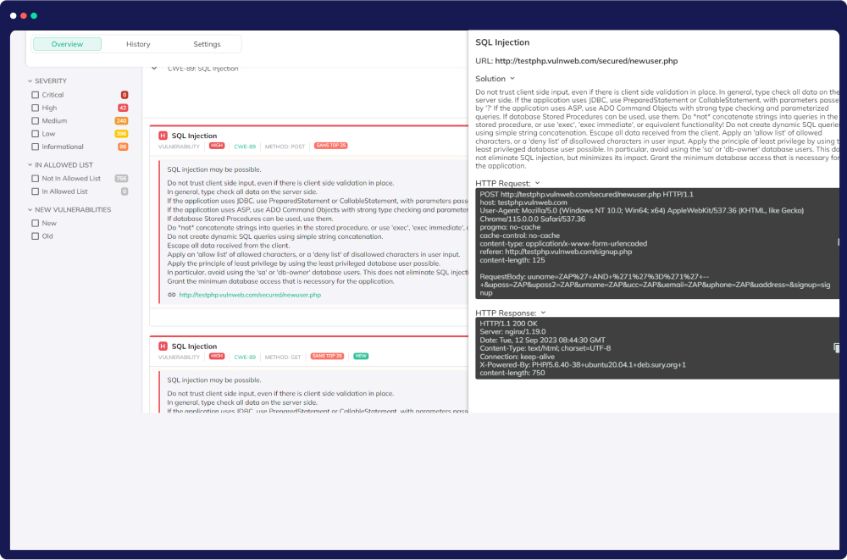 Our DAST feature empowers your team to seamlessly infuse security throughout your SDLC, automate tasks, and target critical vulnerabilities, saving valuable time for your teams.
Comprehensive App Security Insights
Gain complete visibility into vulnerabilities, locate forgotten web assets, and access unique scanning capabilities for comprehensive protection and effortless remediation tracking.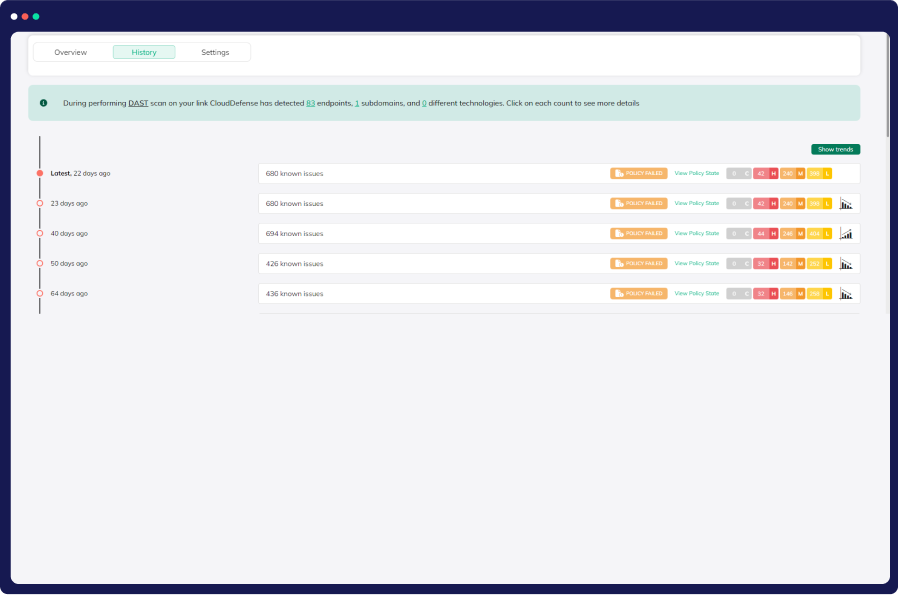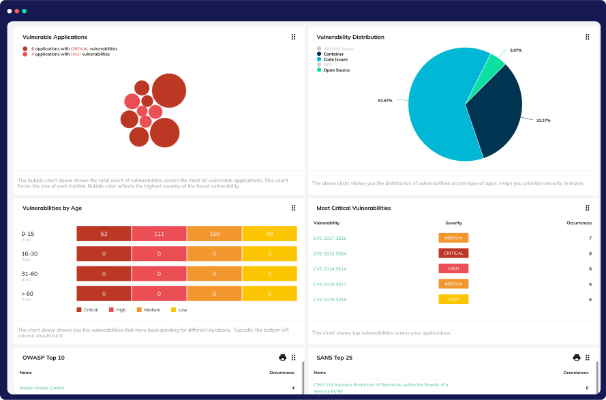 Uncover Hidden Vulnerabilities with Precision
Our advanced DAST solution empowers you to secure your applications against runtime vulnerabilities, ensuring your apps remain secure across diverse environments and programming languages.
Language & Framework Compatibility
Safeguard your code against vulnerabilities, seamlessly integrate with popular languages and frameworks, and receive instant alerts on newly disclosed threats.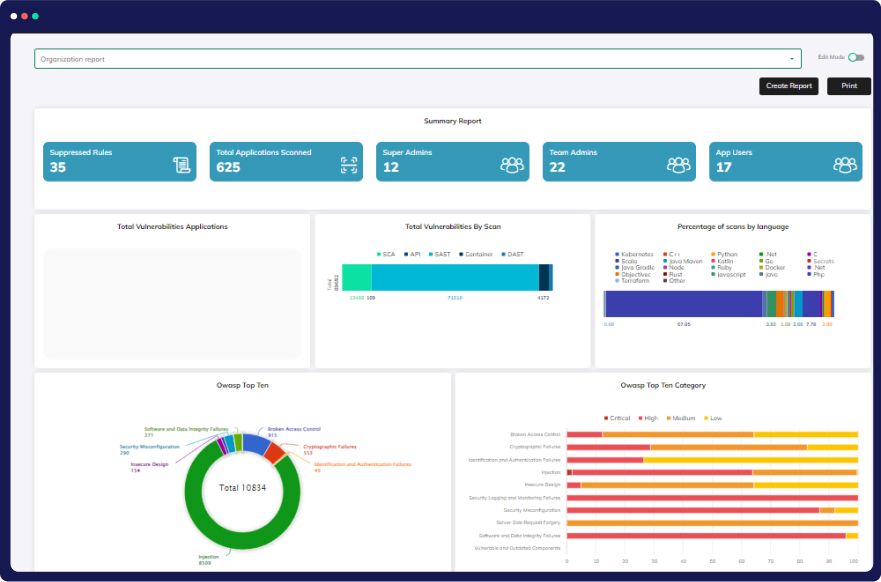 Ready to see us in action? Schedule a time
to speak with our team!
Spot unknowns sooner and continuously watch for signs of compromise. Take us on a test drive to see for yourself.