Falco Rules : Open Source
Your Safety, Our Priority! From advanced threat detection to real-time monitoring and rapid incident response, our platform delivers complete protection, providing you with the confidence to navigate today's complex security challenges.
Extended Falco Rules by CloudDefense.AI
Our repository offers an extensive collection of carefully crafted rules designed to enhance the security of your cloud-native environments.
With our comprehensive coverage and customizable approach, you can leverage Falco's real-time alerting capabilities to detect and prevent potential threats, intrusions, and suspicious activities. Join our community, contribute to the repository, and stay one step ahead in safeguarding your cloud-native infrastructure.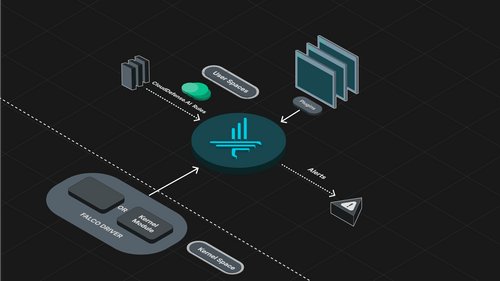 Extended Falco Rules by CloudDefense.AI
The image below shows the mitre attack coverage by Falco & extended coverage added by CloudDefense.AI Ready to see us in action? Schedule a time
to speak with our team!
Spot unknowns sooner and continuously watch for signs of compromise. Take us on a test drive to see for yourself.