Cloud Security Posture Management (CSPM)
The Best CSPM Solution for Comprehensive Cloud Security​
Simplify compliance, Detect multi-cloud threats, and Maintain a risk-free posture effortlessly with our top-tier CSPM solution.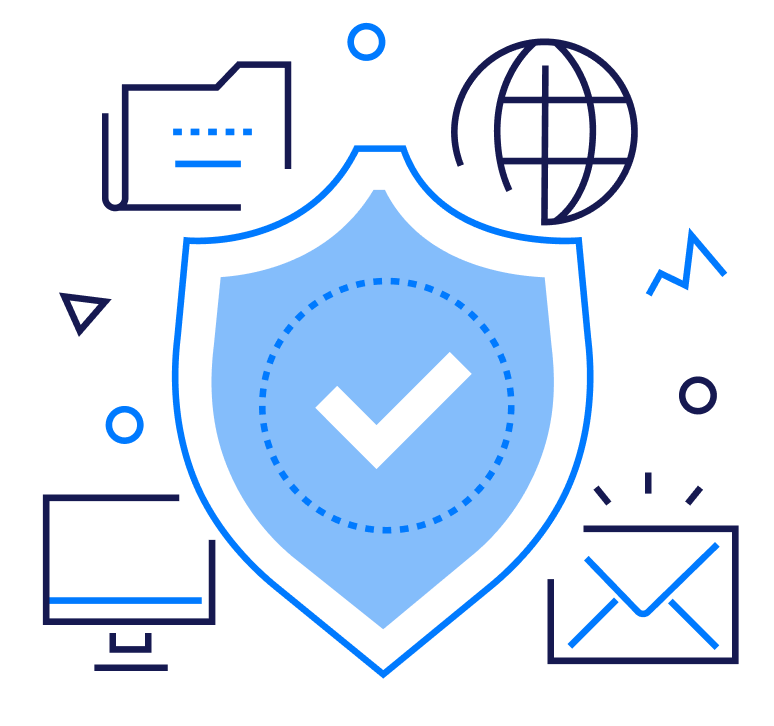 Cloud Security Posture Management (CSPM)
Our Industry-leading CSPM Solution: Your Shield Against Threats, Your Partner in Compliance
CloudDefense.AI's CSPM Solution excels in detecting misconfigurations, enforcing custom policies, and employing unique AI-driven remediation, all while providing comprehensive risk insights.

Detect and manage cloud vulnerabilities through our advanced misconfiguration checks, real-time anomaly detection, and automated remediations—all from a unified console.

Leave behind the days of sifting through endless alerts. With our Contextual Security Graph, every incident gains shared context, instantly highlighting the misconfigurations that demand immediate attention.

Stay a step ahead in security with our AI-driven remediation techniques. Proactively tackle threats and fortify your defense strategy with unmatched intelligence.
Our Integrated approach to cloud security posture management
Unlock Cloud Security Excellence: Seamlessly manage compliance, detect threats, and gain risk insights with our advanced cloud security solution
Comprehensive Compliance Management
Experience hassle-free cloud compliance assessments with our top-rated CSPM. Ensure adherence to regulations and industry standards like PCI, GDPR, and HIPAA, all in one unified dashboard. Streamline security across workloads, containers, identities, and data.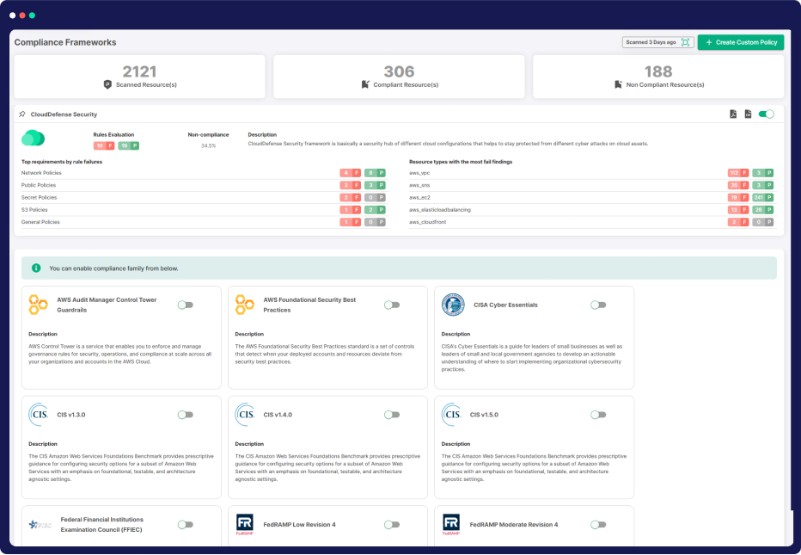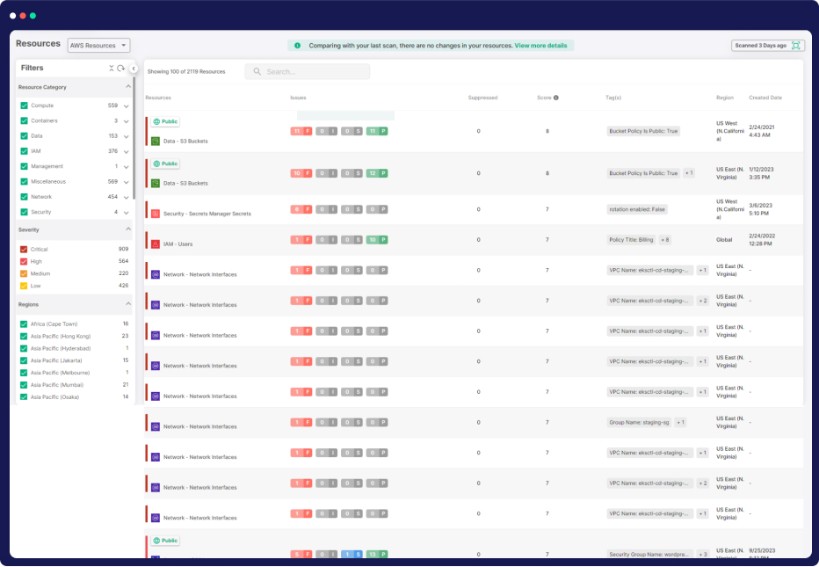 Gain exceptional visibility into risks across your entire tech stack.  Our CSPM solution conducts thorough scans of cloud workloads and identities, offering comprehensive insights into potential risks.
Real-Time Threat Detection
Our CSPM solution is a one-stop solution for real-time threat detection. From anomaly-based policies to network threat identification, stay steps ahead of risks with powerful insights and real-time alerts.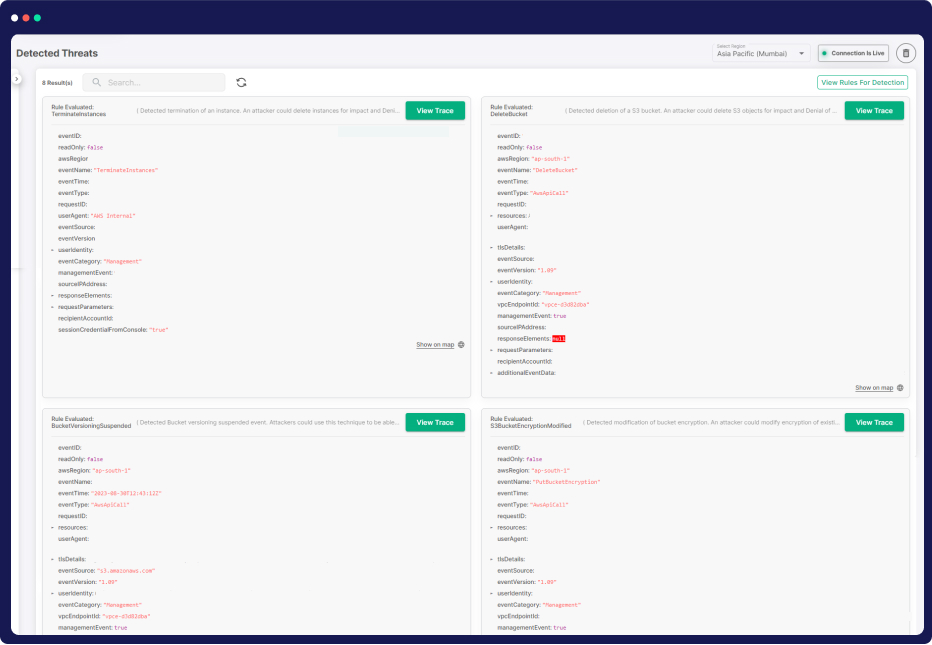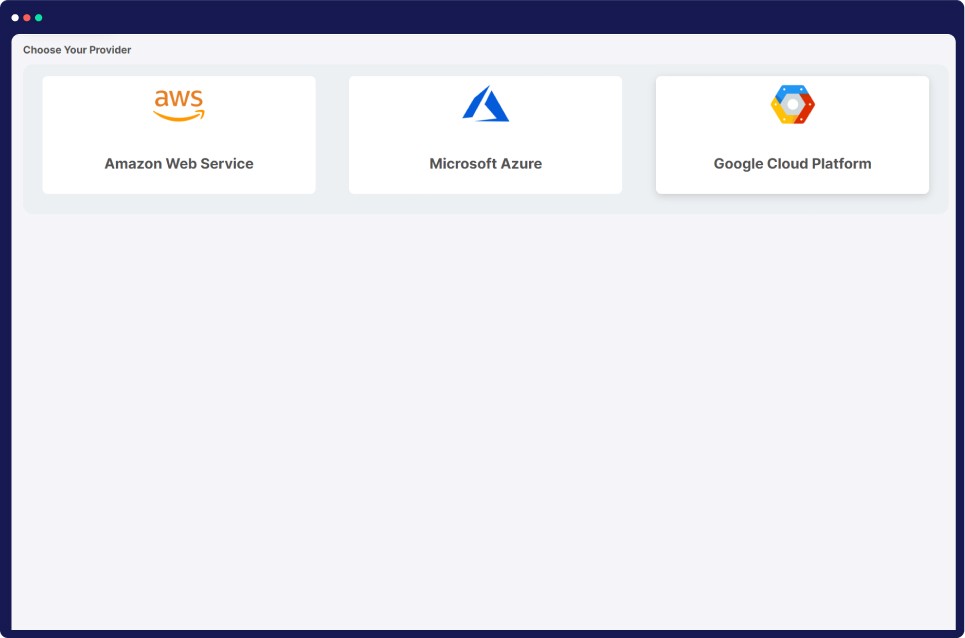 Multi-cloud Compatibility
At CloudDefense.AI, we offer top-notch multi-cloud compatibility and comprehensive integration capabilities. Our platform ensures seamless multi-cloud management, conducts continuous misconfiguration scans, and enhances cloud security posture for AWS, Azure, GCP, and more.
Secure your cloud environment using advanced AI-powered remediation techniques that not only ensure prompt issue resolution but also boost your defense against evolving threats.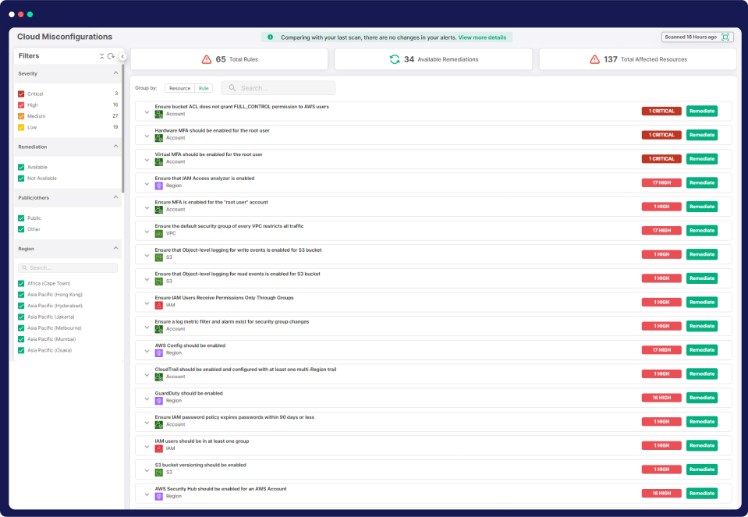 Ready to see us in action? Schedule a time
to speak with our team!
Spot unknowns sooner and continuously watch for signs of compromise. Take us on a test drive to see for yourself.