Cloud Workload Protection Platforms (CWPP)
Best-rated Cloud Workload Protection Platform (CWPP)
Trusted by enterprises globally, our platform provides unparalleled protection for your cloud workloads, guaranteeing exceptional defense against ever-evolving cyber threats.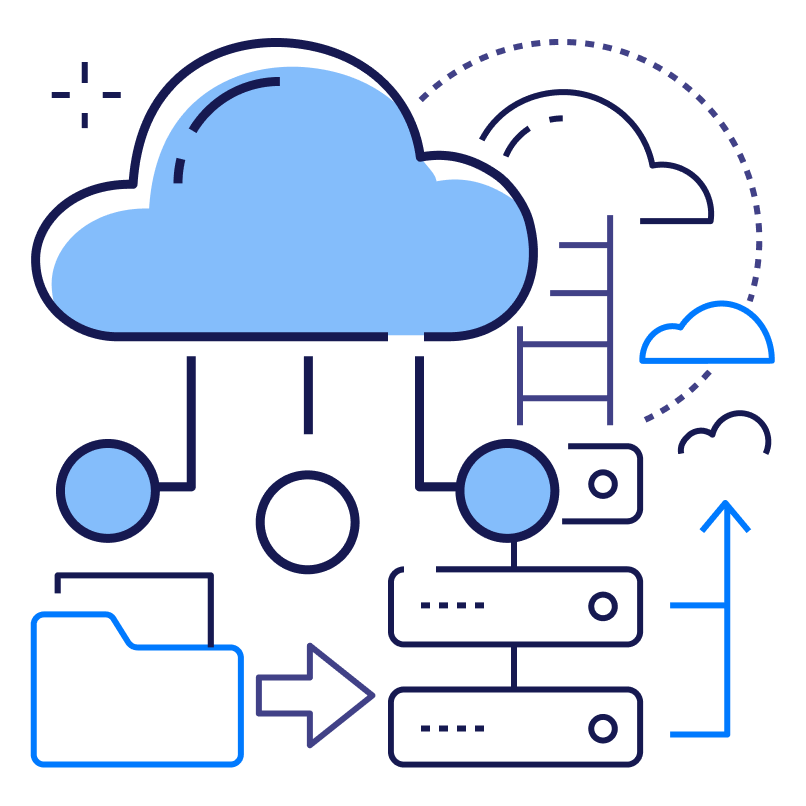 Our Top-notch CWPP Features
Safeguarding Hosts, Containers, and Serverless Environments in Multi Cloud and Hybrid Scenarios
Our cutting-edge agentless cloud workload protection platform ensures total security for diverse cloud workloads across multi cloud and hybrid setups. Gain visibility and protection without compromising performance.

Rapid Risk Identification
Our comprehensive CWPP swiftly pinpoints vital cloud threats, including vulnerabilities, misconfigurations, malware files, and open ports, within minutes.

Data Collection Beyond Limits
Collect data from your cloud setup and runtime storage to provide comprehensive insights into potential risks and vulnerabilities.

Holistic Security Assessment
Our CWPP seamlessly integrates workload-specific intelligence with cloud configuration details, offering you an unmatched, all-encompassing security solution.

Robust Compliance Management
Ensure regulatory and industry compliance with our CWPP, simplifying the process of meeting and maintaining necessary standards.
Our Comprehensive Approach to Cloud Workload Protection Platform (CWPP)
Total Cloud Security, Zero Compromises!. Boost cloud security with our agentless CWPP and safeguard diverse workloads in multi-cloud environments effortlessly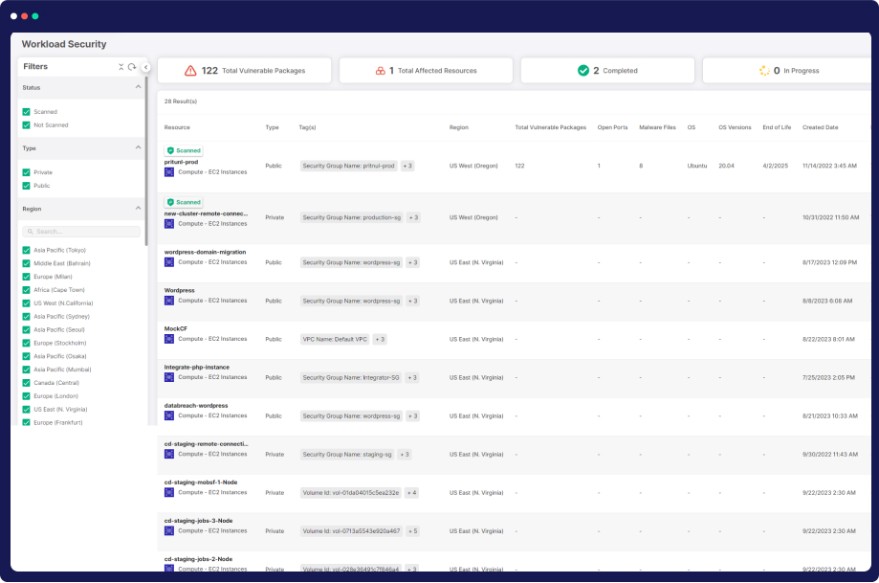 Advanced Cloud Data Security
Unveil hidden vulnerabilities with our top-tier CWPP. Discover and safeguard sensitive data throughout your cloud infrastructure, even on idle workloads. Identify risks to your most valuable assets and strengthen your defenses.
Prioritize Cloud Vulnerabilities
Discover and prioritize vulnerabilities across your entire cloud setup with CloudDefense.AI. Our cloud-native CWPP utilizes comprehensive data sources and contextual analysis to pinpoint critical vulnerabilities and ensure rapid response in risk mitigation.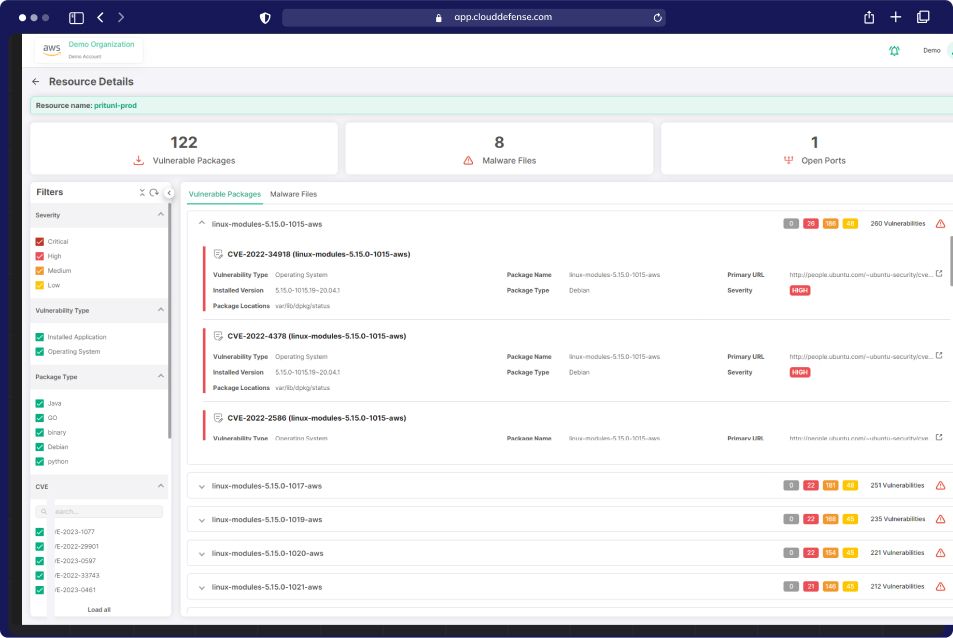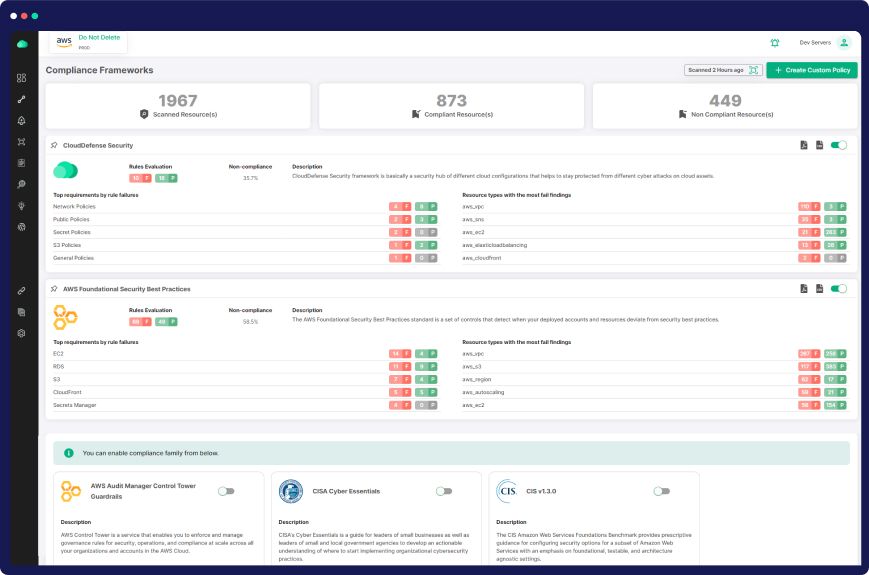 Discover and Eliminate Threats with Precision
Safeguard your cloud workloads with our cutting-edge malware detection, employing signature-based, heuristic, dynamic scanning, and genetic signature detection techniques for comprehensive security.
Discover comprehensive runtime defense with our CWPP. Safeguard your cloud-native applications across diverse environments effortlessly. Automate security, unify protection, and empower your SOC teams with rich contextual data for efficient threat identification and response.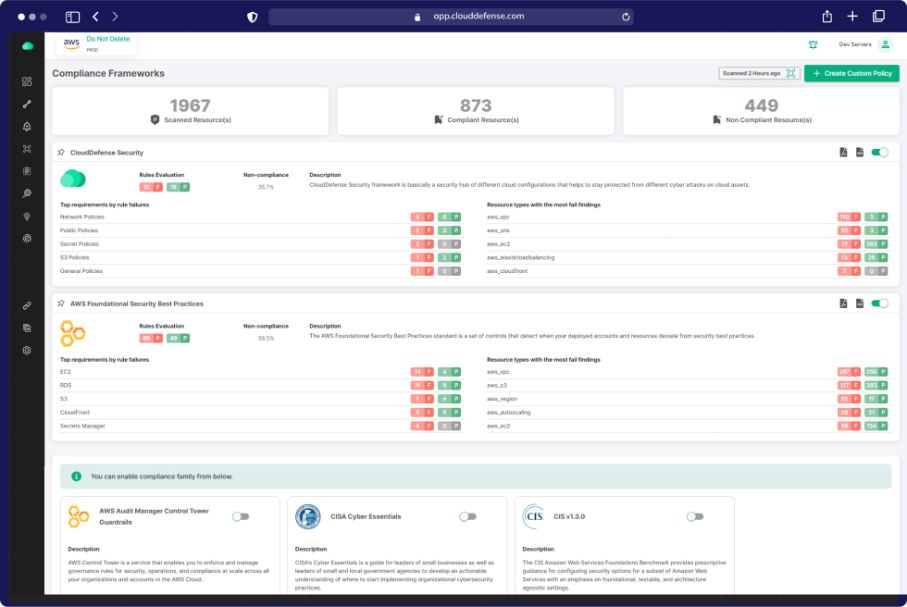 Ready to see us in action? Schedule a time
to speak with our team!
Spot unknowns sooner and continuously watch for signs of compromise. Take us on a test drive to see for yourself.