Confidently Defend Data with CloudDefense.AI
Your Safety, Our Priority! From advanced threat detection to real-time monitoring and rapid incident response, our platform delivers complete protection, providing you with the confidence to navigate today's complex security challenges.
Applications are the No. 1 Attack Vector for Cybercriminals
The genesis of a data breach is usually via access-points in web apps. Cybercriminals are greatly motivated to steal big data that the multi- sector depends on. That data is sold on black markets or ransomed. While speed is key to consumer, agent and employee operations – one large compromise is enough for brands to make headlines.
To protect your brand, you need CI/CD ready AppSec. Ad hoc tools produce extra noise and big inefficiencies. This can be demystified via one control-point that segregates duties, audit trails and is risk aware.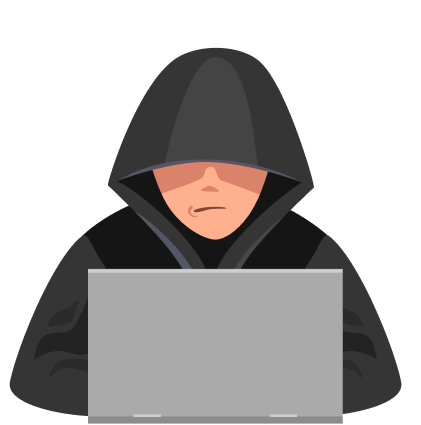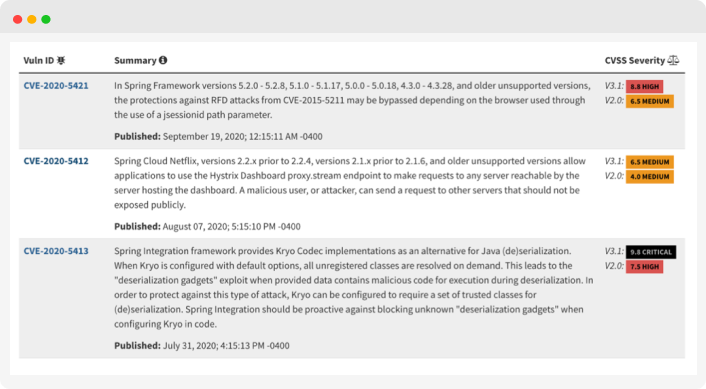 Know Your Data Protection Risks
What Can Happen Without Good AppSec
Mitigating Outdated AppSec Risks, Safeguarding Your Digital Assets in a Rapidly Changing World with CloudDefense.AI

As with Equifax's preventable breach.

Uncertainty for Stakeholders
Due to ad hoc tool-stacks.

Because proper SecDevOps is non-existent.

Which can cascade and cause reputational damage.
With CloudDefense.AI . . .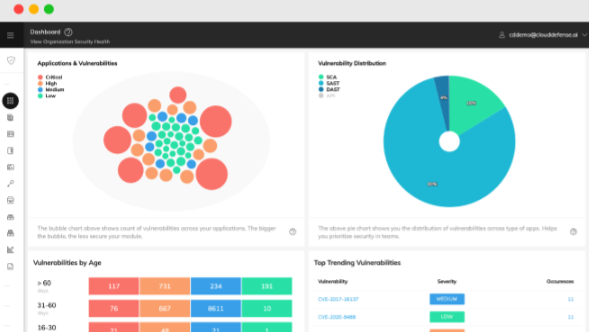 Rapid Detection and Recovery at the Turn of a Key
"It's not just about whether a company has suffered a breach, but how it was remediated, and the steps taken to improve processes." (Source: ISC²) We raise large companies into the minority who can remedy issues within a day.

Thanks to properly gathered intelligence, while others manually configure their security policies, you'll help you to operate confidently
Superior Scans With Zero Trust Dependant ​
By tightening gaps, we disrupt backdoor data access of dark web dealers. Auto-shrink common intrusion failure points via multiple repos and team checks. And demonstrate internal verifications and segregation of duties to key stakeholders.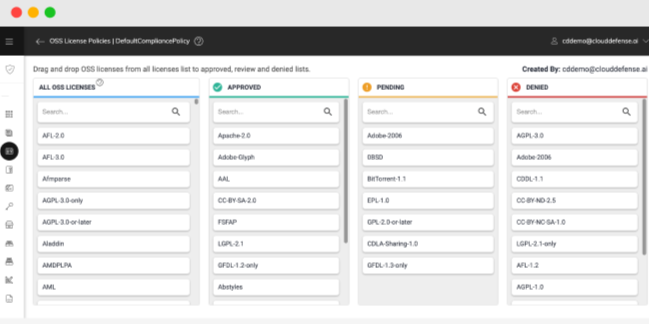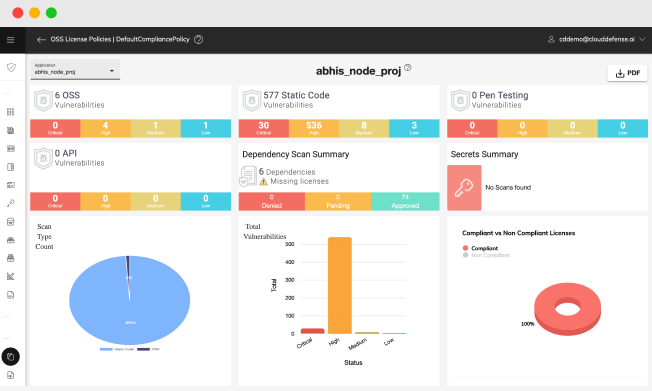 Eased Compliance With Airtight Checklists
Get the insights to drive data based decisions with one easy to digest report. Organizational gaps are priority flagged. Use Airtight Checklists, to demonstrate organizational compliance across regulatory bodies (PCI DSS, FINRA, NYDFS, FERPA, HIPAA, GDPR, and CCPA).
Covers 3rd-Party Applications ​
Many attacks are outside-in: the insurance sector is vulnerable as it relies on third-party endpoints for software, billing, tech support, OSS and reports. CloudDefense SAST constantly checks for security rule violations between source and target branches.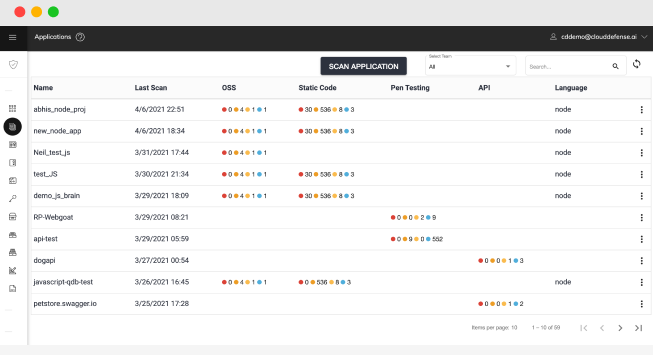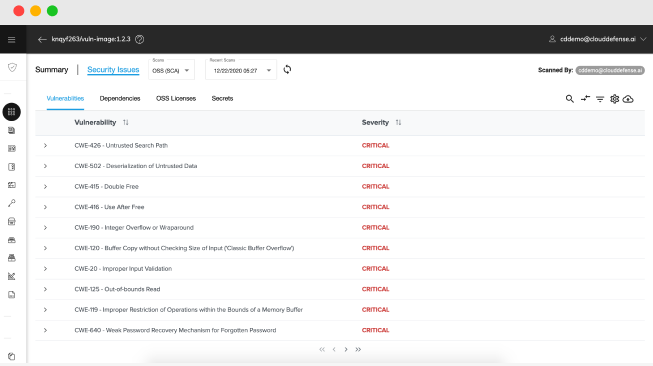 Merge the Security You Need to Thrive Today ​
We're committed to helping you manage risk and sustain compliance. CloudDefense's provisions include best practices, technical support and expert guidance.
Ready to see us in action? Schedule a time
to speak with our team!
Spot unknowns sooner and continuously watch for signs of compromise. Take us on a test drive to see for yourself.