Hack-Proof Your Cloud and Apps
HackerView™: Hack-Proof Your Cloud and Apps
Uncover the hacker's perspective and actively defend your cloud against cyber threats with advanced attack analysis and vulnerability mitigation.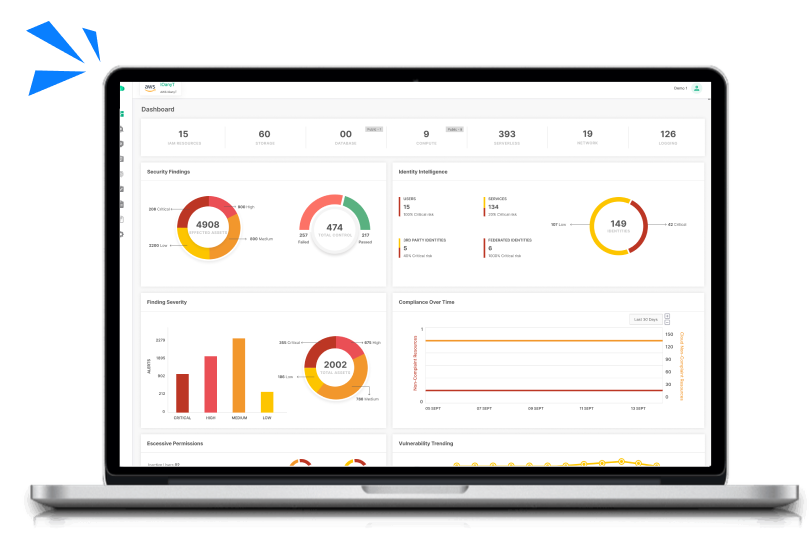 Hack-Proof Your Cloud and Apps
See Through the Hacker's Eyes: Spot Vulnerabilities Like a Pro!
View your cloud's vulnerabilities through a hacker's lens, revealing insights from surface scans and sensitive data exploration.

Get a unique glimpse into your network's vulnerabilities from the eyes of a hacker. Identify weak points and security gaps effortlessly.

Attain comprehensive security coverage through our scanning feature, leaving no potential security risks unexamined and ensuring effective mitigation strategies are put in place.

HackerView™ provides an inside look at potential exploits, safeguarding your data with insight into how hackers operate
Defend Like a Pro: Understanding Vulnerabilities the Hacker Way
Discover elusive vulnerabilities and gain a deeper grasp of your organization's real external threat landscape with our HackerView™ feature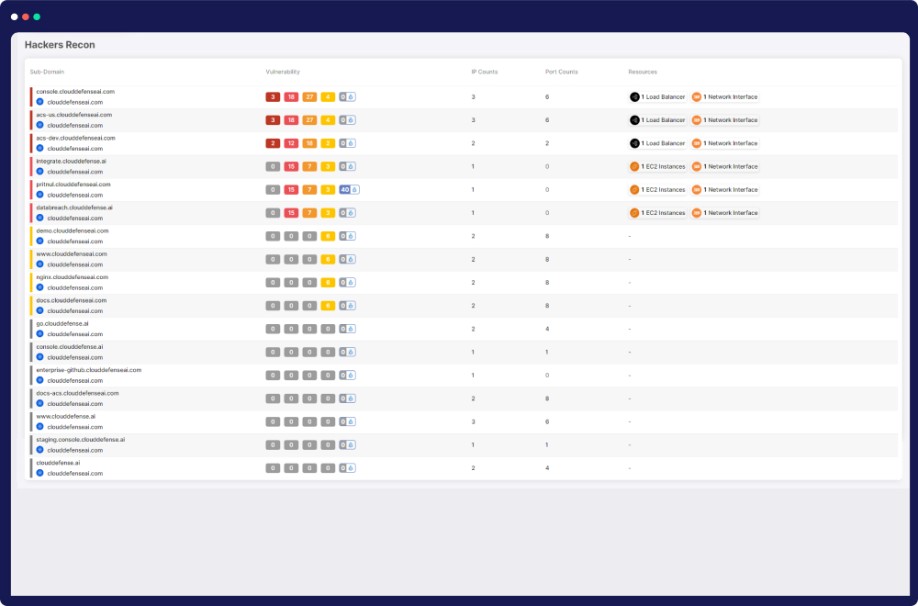 Comprehensive Domain Security Suite
Our advanced feature empowers you to conduct a comprehensive domain survey, subdomain enumeration, IP resolution, vulnerability scans, and port scans. Visualize data with context maps, craft individual attack paths, and reduce noise with organized findings in list view.
Proactive Attack Surface Awareness
At CloudDefense.AI, we empower organizations to proactively safeguard their digital assets. Think like an attacker, continuously assess your external attack surface, and prioritize risk mitigation with our external attack surface management and protection solutions.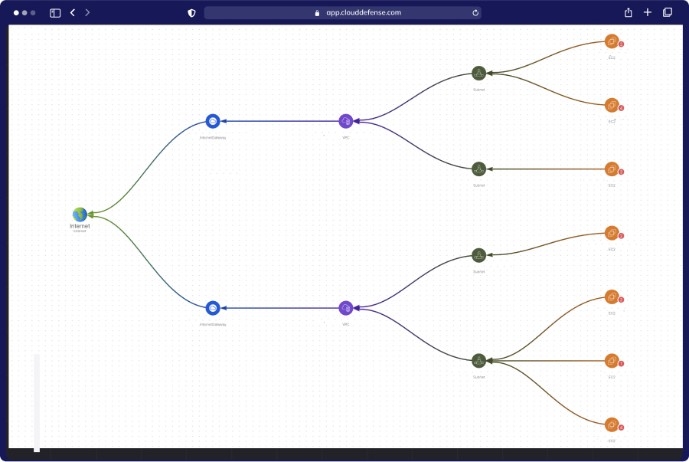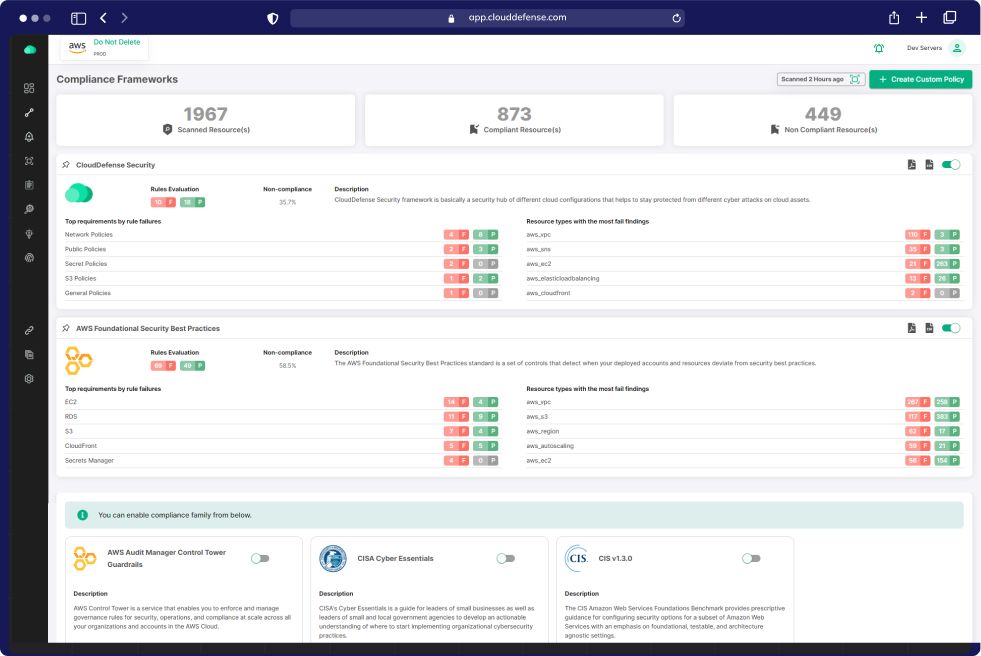 Complete Asset Visibility for Holistic Protection
Experience unmatched visibility with our HackerView™ section on the CloudDefense.AI platform. Explore your scan results from a hacker's perspective, revealing critical findings, total assets, and scan times, empowering you to secure your assets effectively.
Tailored Insights: Prioritize, Pinpoint, Secure
Our HackerView™ feature offers a unique perspective by allowing you to view surface scan findings from a hacker's standpoint. You can also tailor your view with filters, effortlessly focusing on severity and instance ID for streamlined cybersecurity insights.
Ready to see us in action? Schedule a time
to speak with our team!
Spot unknowns sooner and continuously watch for signs of compromise. Take us on a test drive to see for yourself.