Your Safety, Our Priority! From advanced threat detection to real-time monitoring and rapid incident response, our platform delivers complete protection, providing you with the confidence to navigate today's complex security challenges.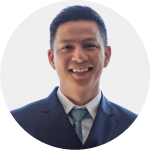 Ngo Minh Hieu, also known as Hieu PC, is a Vietnamese cybersecurity specialist with a complex background. He is currently working in CloudDefense.AI as "Chief Ethical Hacking Officer (CEHO)" and security researcher. 
‍
Born on October 8, 1989, in Gia Lai, Vietnam, Hieu gained notoriety as a former hacker and identity thief. However, after serving time in a U.S. federal prison, he has since transformed into a cybersecurity expert and is actively working to make amends for his past actions.
‍
Hieu's journey into the world of cybercrime started during his studies in New Zealand, where he discovered a vulnerability in his university's network that exposed sensitive payment card information.
Despite attempting to notify the university's IT technician, his concerns were disregarded. Consequently, he resorted to hacking the system and began stealing credit card details.
Hieu then used the stolen information to purchase tickets from Ticketmaster, which he later sold on TradeMe, a New Zealand auction site. When the university discovered the intrusion, it resulted in police involvement and the termination of Hieu's travel visa.
From 2007 to 2013, Hieu operated a significant hacking and identity theft scheme from Vietnam, targeting companies worldwide.
He successfully obtained personally identifiable information, including names, Social Security numbers, and bank account data, from approximately 200 million U.S. citizens. Hieu operated two websites where he advertised and sold the stolen information to other cybercriminals.
He even managed to access data from Court Ventures, an Experian subsidiary, by masquerading as a private investigator based in Singapore.
Hieu profited nearly $2 million from his illicit activities, causing substantial financial damage.
However, his criminal career came to an end in 2013 when he was arrested by the U.S. Secret Service during a sting operation in Guam. 
In July 2015, Hieu was sentenced to 13 years in prison by U.S. District Judge Paul Barbadoro. However, he cooperated with investigators, leading to the arrest of several of his U.S.-based customers, which resulted in a reduced sentence.
After serving his term, Hieu was released from prison in November 2019.Following his release, Hieu returned to Vietnam and transitioned from a black hat hacker to a white hat cybersecurity expert. In December 2020, he joined the National Cyber Security Monitoring Center (NCSC) in Vietnam as a technical expert.
Hieu actively engages in projects aimed at combating scams, protecting users, and raising cybersecurity awareness. He has received recognition for his efforts, including being honored by Apple Inc. for identifying security weaknessesin their web servers and receiving a certificate from Verizon for uncovering vulnerabilities in their network management system.
‍
Hieu is involved in various events, seminars, and discussions on information security both in Vietnam and internationally. He has established initiatives such as "ChongLuaDao" (Scam Fighters) and "Green Shield Campaign"to combat scams, phishing, and malware, providing a secure online environment for Vietnamese users.
Hieu also serves as a professional consultant for organizations supporting children in cyberspace and actively shares knowledge and preventative measures to protect users from scams and cyberattacks.
‍
While Hieu's past actions are controversial, he aims to atone for his crimes by using his expertise to fight cybercrime, raise awareness, and protect individuals and businesses from online threats.
CloudDefense.AI provides security scanning tools that can be easily integrated into your existing software build system to identify application and container vulnerabilities.
Ready to see us in action? Schedule a time
to speak with our team!
Spot unknowns sooner and continuously watch for signs of compromise. Take us on a test drive to see for yourself.